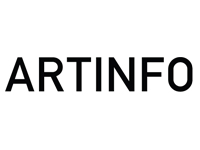 Art Info
NEW CHELSEA GALLERY TO FOCUS ON PHOTOGRAPHY
Aug 12, 2005
by Sarah Douglas

NEW YORK - "We've grown up and it's time to fly the nest," jokes Sarah Hasted who, with Bill Hunt, has spent the past ten years building up the photography department at New York's Ricco/Maresca Gallery, where they were both directors. This fall, Hasted and Hunt will open their own, 5,000 square foot gallery, Hasted Hunt, which will focus on photography.
But they are not quite flying the nest. Though Hasted Hunt will be independent of Ricco Maresca, they will be next door neighbors on the third floor of 529 West 20th Street. Ricco/Maresca has occupied the entire third floor of that building - a full 8,000 square feet of space - for eight and a half years. Over a third of it was being used for storage, and the two galleries will still share on-site storage, but transfer some of it to an off-site location.
The first exhibition in Hasted Hunt's new space, which opens on October 15, is of work by a group of photojournalists - Alexandra Boulat, Ron Haviv, Gary Knight, Antonin Kratochvil, Christopher Morris, James Nachtwey and John Stanmeyer - who, four years ago, formed a cooperative agency called 'Seven'. "They are an amazing group of photographers who have banded together, even though each one of them has his or her own distinct approach," says Hasted. "It's risky work - serious intense, tragic, and sometimes even funny."
While the gallery represents the work of vintage photographers like Lisette Model and established contemporary photographers like Joel-Peter Witkin, whom they worked with at Ricco/Maresca, Hasted says she wants to focus on very new photography, working with artists and assembling exhibitions. She also looks forward to continuing the consulting work she and Hunt have been doing, in helping to build collections.
Hasted and Hunt have been working together for many years, and share a passion for contemporary photography; Hunt's collection was recently profiled by art critic Vince Aletti in Modern Painters magazine. "I met Bill when I was 18, just getting out of college and working with Scheinbaum and Russek gallery in Santa Fe," says Hasted, who, when she moved to New York, went to work for esteemed photography dealer Howard Greenberg. "When I left Howard Greenberg, I called him and said 'I don't just want a job,' He was at Ricco/Maresca, and the next day he called and said 'the director just resigned, get over here!'" At the time, she says, Ricco/Maresca was looking to build a photography department. Under Hasted and Hunt, the gallery created a formidable one.
"Ricco/Maresca is giving the photo department to the photo department," says Frank Maresca, who is a partner in Ricco/Maresca with Roger Ricco, of Hasted and Hunt's new autonomy. Though the two galleries will be financially independent of one another, they will cooperate and coordinate on such things as having openings on the same nights.
For its part, Ricco/Maresca, one of the most prominent venues for outsider and self-taught art, will continue to exhibit both self-taught and folk art from the 19th and 20th centuries, as well as modern and contemporary art, but, according to Frank Maresca, "The modern and contemporary end of things will no longer make a distinction between self-taught and outsider art, and contemporary and modern. We are interested in breaking down some of the walls that separate these things." The gallery's renovated space will have what Maresca describes as a salon-like viewing room. Reflecting on the gallery's history, he adds, "For many years now, Ricco/Maresca has been one of the wall builders in terms of self-taught and outsider art, and that has worked within a certain community, but we've found that those walls, those labels, have kept some people out.