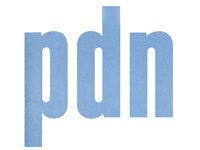 PDN
BILL HUNT, SARAH HASTED LAUNCH NEW PHOTO GALLERY
Aug 18, 2005
by Daryl Lang
Two photography directors at a Chelsea gallery known for its photo exhibits are branching off and opening their own gallery.
Sarah Hasted and W.M. Hunt have been the photography directors at the Ricco/Maresca gallery in New York, but will now affix their names to the new Hasted Hunt gallery, which will specialize in photography.
Hasted Hunt will take over the third-floor space at 529 W. 20th Street now occupied by Ricco/Maresca, which will move next door.
"I think we've been itching to get bigger for a long time, and to get separate," Hunt says. "This was a way of doing it, of us expanding our activities."
The new arrangement will allow for bigger photography shows and allow the shows to be exhibited longer. Ricco/Maresca has previously exhibited work by Joel-Peter Witkin, Elinor Carucci, Debbie Fleming Caffery, Lillian Bassman and others.
"We like work that is provocative," Hunt says. "We like work that is fresh, that says something that we don't think has been said or demonstrated at other galleries."
Hasted Hunt's public opening is scheduled for Oct. 15 with an exhibition from the photojournalism collective VII, which has developed a reputation for unflinching photographs of world conflicts.
There are now nine members of VII: Alexandra Boulat, Lauren Greenfield, Ron Haviv, Gary Knight, Antonin Kratochvil, Joachim Ladefoged. Christopher Morris, James Nachtwey and John Stanmeyer.
The VII show will run until Dec. 23. Other upcoming Hasted Hunt shows include Erwin Olaf and Michael Wolf.