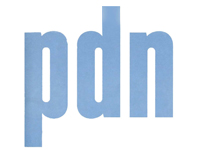 PDN
SIX BY VII AT NEW CHELSEA GALLERY
Oct 01, 2005
by Nola Tully
Are photojournalists the new art stars? With the inaugural show at Hasted Hunt gallery in Chelsea, the evidence suggests so. After the late Larry Burrows, Alex Webb and Simon Norfolk were all honored with solo exhibits this past year, owners/directors Sarah Hasted and W.M. Hunt are kicking off their new gallery with a collection of greatest hits culled from the photographers belonging to the VII agency.
The collective was formed in September 2001 by photographers Alexandra Boulat, Ron Haviv, Gary Knight, Antonin Kratochvil, Christopher Morris, James Nachtwey and John Stanmeyer, and were later joined by Lauren Greenfeld and Joachim Ladefoged. Although they have made their names in editorial news photography, most have exhibited in cultural venues before. Greenfeld's "Girl Culture" images have traveled extensively throughout the world and she is represented by no fewer than six international galleries; James Nachtwey has a similarly robust curriculum vitae as well as a concurrent solo show at Fahey/Klein Gallery in Los Angeles; and the International Center of Photography in New York honored VII as a whole with a group show last spring.
Alexandra Boulat re?ects on the difference between presenting work in editorial and art venues: "In museums the public is more mindful…the photographer can express a much deeper aim and…[the] photographs become metaphors and symbols."
At 30 x 40 inches, many times larger than they would appear in a newspaper or magazine, the images take on a new dimension. There are no wall labels accompanying these photos, just the gallery checklist with captions and titles. Hasted explains, "We hope the viewer can just look at the images and…really SEE the image without getting caught up in where the photograph was taken, allowing them to bring their own information…having the total art experience...."
Reconsidered in a gallery setting, James Nachtwey's "Darfur, Sudan," which depicts a woman caring for her son, becomes a nightmarish take on a Renaissance Pieta. Antonin Kratochvil's "Congo AIDS Station," in which a woman is silhouetted against window light, is transcendent. "It's something other than a description of news," says Kratochvil.
In Joachim Ladefoged's "Albania," the surface blurs and Albanian refugees dangle in space like ?gures in a Chagall painting. And at ?rst glance, Boulat's "Girl in Linceul at Shi'ite Mosque in Baghdad," a cylindrical shape wrapped in white cloth set against green and lavender, mesmerizes, although on closer inspection it becomes clear it's the body of a young Iraqi girl killed during the invasion.
Not all of the work takes war as its theme. "Underground Agent," of a U.S. Secret Service Agent standing guard in an empty parking garage, is an eerie image by Christopher Morris with composition and lighting not unlike a Gregory Crewdson photograph (though unlike Crewdson's, Morris's photo is not staged). Lauren Green?eld's "Girl with the Sugar T-shirt," a Rubenesque girl from a Catskills fat camp, suggests a Diane Arbus but is more intimate.
Hunt champions what he calls the "mighty talent" of the work in the exhibit and believes the genre has been under-represented in the art marketplace, until now. The prints from the show range in price from $2,000 to $10,000. Hasted and Hunt intend to represent some of the VII photographers individually and show their work in more depth, but for now it's worth it to see all nine at once.
"VII" will be on view at Hasted Hunt Gallery through Dec. 23, 529 West 20 St., 3rd ?oor,
New York, NY 10011. For more information, call
(212) 627-0006 or visit .
Appeared in PDN, October 2005 issue © 2005 PDN, Photo District News, VNU Business Media