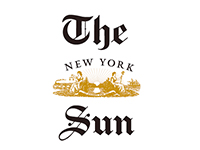 New York Sun
WHAT'S HANGING AT AIPAD
Feb 09, 2006
As the photography market changes, so, too, does the AIPAD show. In its 26th year, the Photography Show of the Association of International Photography Art Dealers has crossed town from the New York Hilton to the Seventh Regiment Armory at Park Avenue and 67th Street. From February 10 to 12, viewers can survey a vast international array of contemporary and vintage photographs, presented by 83 exhibitors.
"The exhibitors are excited and we've had a huge response," said AIPAD's president, Robert Klein, who expects more East Side visitors this year.
Spencer Throckmorton of Throckmorton Fine Art on East 57th Street is pleased with the new venue."I'm positive it will be a great show, with all the regular people and with more East Siders able to come," he said. "We've been wanting for years to get to the Armory for this show."
Mr. Throckmorton will bring a strong Latin showing, including a vintage Manuel Alvarez Bravo, "Girl Looking at a Bird," priced at $125,000. He will also show Tina Modotti's "Mela," of Modotti's lover; a fabulous Graciela Iturbide; a selection from Weston, Lola Alvarez Bravo, and some Weegees, starting at $1,000; and several vintage prints in the $2,000-$3,000 range.
AIPAD 2006 also boasts Chelsea's latest, the Hasted Hunt Gallery. Owners Sarah Hasted and William Hunt, longtime co-directors of photography at Ricco/Maresca Gallery, opened the doors to their new gallery last October with nine photojournalists of the collective agency known as VII, including Antonin Kratochvil and James Nachtwey. At AIPAD, Hasted Hunt is showing works from its current roster: Erwin Olaf's lush color semi-narratives, also on view in the gallery; Lynne Cohen's cool color interiors; Bohnchang Koo's meditative black-and-whites; and vintage Wilson Bentley "Snowflakes" from the 1920s. Works are priced from $4,500 to $25,000.
Ms. Hasted and Mr. Hunt have been at AIPAD for years. "We're actually not the new kids on the block," Ms. Hasted said. "[Mr. Hunt] and I have always responded to things that are interesting and different. Now we specialize in contemporary work mixed with a little bit of vintage. Our vintage is immediate; it fits in with our contemporary." As the exclusive U.S. dealers of Joel-Peter Witkin, they are also showing a vintage print of "Purgatory."
The AIPAD show began with just a few dealers and mostly vintage works, and vintage seekers still do not have far to look. The first booth inside is the Edwynn Houk Gallery, which is offering classic works from the 1920s and 1930s (Stieglitz, Weston, Man Ray, and Moholy-Nagy); vintage prints from the 1960s and 1970s; and color photography in its original presentation, going back 30 years. There's vintage Danny Lyon and Elliott Erwitt, vintage Joel Meyerowitz and Stephen Shore, and two iceberg prints from Lynn Davis's 2005 exhibition. From early Lyon works at $7,500 to a Weston platinum print at $650,000, prices run the gamut. "The gallery is a short walk from the armory, so if you're still in the mood for more, take a lunch break and visit us at 745 Fifth Avenue," Mr. Houk said.

Also among the exhibitors is Yancey Richardson, who is bringing several of Tom Hunter's 50-inch-by-60-inch tableaux; these are dramatic, moody cibachromes of contemporary social commentary that emulate Old Master compositions. (Mr. Hunter currently has the first solo photography show ever at London's National Gallery.) Ms. Richardson is also bringing works by the Dutch photographer Bertien van Manen, several of which were featured in MoMA's "New Photography" exhibition last fall. Mr. van Manen's show, "Give Me Your Image" is currently up at the Yancey Richardson Gallery through February 18 (prints range from $2,500 to $3,500).
Yossi Milo is bringing works by Chinese artists, including Liu Zheng. These artists grew up in the midst of a revolution, looking at Western books. In Mr.Liu's work you see traces of Diane Arbus and August Sander. Mr. Milo also will show color photographs by Sze Tsung Leong from the "History Images" series (prices range from $5,500-$12,000). There's also new Loretta Lux, whose 2005 show was a huge success, and Tierney Gearon, whose "Mother Project" depicts a complicated relationship between a mother and her two children.
Finally, AIPAD's president is offering a selection of master works and new works from the Robert Klein Gallery in Boston.A big-ticket item is a set of 10 architectural facades by Harry Callahan - 5-inch-by-7-inch black-and-white vintage prints from Chicago, priced at $150,000. Mr. Klein also has rare pieces, including a very early Charles Negre from the Jammes Collection; an Atget "Fete du Trone"; and several Walker Evans works from the late 1940s that have never been exhibited before.

Three photography auctions run concurrently with AIPAD 2006: Christie's "Photographs," aimed at new buyers with estimates starting at $1,500 on February 14; Sotheby's "Important Photographs From the Metropolitan Museum of Art Including Works From the Gilman Paper Company" on February 14 and 15; and Swann Galleries' "100 Fine Photographs," on February 16. Highlights of the Swann auction include an Abraham Lincoln ambrotype, Edward Curtis prints, vintage Robert Frank, and a portfolio of 12 William Klein photographs.
The fall photography auctions demonstrated strong sales,with Sotheby's tallying more than $10 million and Christie's more than $14.5 million. Last October, Christie's auctioned a set of Curtis's "The North American Indian" portfolios (some 1,500 works) for $1.4 million, the first time a photography lot exceeded $1 million in the United States. At Sotheby's, Dorothea Lange's "White Angel Breadline" (1933) and an Edward Weston platinum print, "The Breast" (1921), sold for $822,400 each. At Phillips de Pury, fall sales totaled $4.4 million.
From February 10 to February 12 (Seventh Regiment Armory, Park Avenue at 67th Street, 202-986-0105).