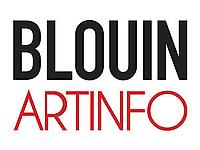 Blouin ARTINFO
ERWIN OLAF AT NY'S HASTED HUNT
May 01, 2007
NEW YORK—Hasted Hunt gallery is presenting "Grief," works by Erwin Olaf, through June 2.
Olaf's photographs are staged domestic narratives depicting enigmatic moments with individuals or couples—as Olaf describes it—just at an instant of indecision or consideration. This is not Henri Cartier–Bresson's "decisive moment," but rather the half-second after you receive bad news but before you react.
The characters seem to be dyspeptic mid-Westerners out of Norman Rockwell paintings. There is an air of tentativeness and secrecy. The color seems oddly diluted or drained.
Wildly inventive, iconoclastic, colorful, sexy, often rude, often disorienting, the artist has a unique contemporary vision and technical mastery of digital technology. Olaf satirizes middle-class behaviors—fashion, advertising and culture. At the same time, he works within the commercial world with international clients such as Diesel, Kohler, Microsoft, BMW, Nokia, Virgin and Nike.