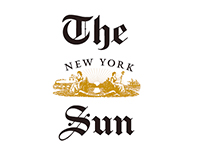 THE NEW YORK SUN
ART OF SUMMER: COLOUR BEFORE COLOR
Jul 09, 2007
by Brook Mason
As summer sales heat up department stores, many art galleries also offer summer savings. No, artists aren't slashing prices. But group shows feature lesser-known artists with entry-level price points, unlike the marquee-name exhibits of fall and spring. In addition, well-known artists who usually work in oils may show work in a different medium that sells at a fraction of the artist's typical prices. It all makes summer a good time to build a collection.
A case in point is Hasted Hunt, a gallery that in the high season sells color photographs by Erwin Olaf for $25,000. This month, the gallery's group show features work by seasoned photographers relatively unknown in this country that can be had for as little as $1,500.
The photography-focused Laurence Miller Gallery on West 57th Street is a terrific spot to start. The longtime dealer is trumpeting markdowns for prominent photographers such as Diane Arbus, Henry Callahan, Helen Levitt, and Ray Metzker in his "Summer Sale IV," which runs through August 16. "In the summer, serious collectors head out of town, and our sale is a way to attract new clients," the director of the gallery, Vicki Harris, said. She reported discounts between 30% and 50%.
Prices run to $10,000 for a vintage signed photograph by Lee Friedlander, who was celebrated with a retrospective when the new Museum of Modern Art building opened three years ago, to $100 for a Karl Blossfeldt image (c. 1927) of plant forms. Levitt is represented by several later printings of her memorable New York City street scenes. "These are images she printed after revisiting earlier contact sheets," Ms. Harris said. Diminutively sized at between 3 inches and 4 inches, they are priced at $2,500, while her vintage large-format photos go for up to $6,000. With a Levitt show opening at the Cartier-Bresson Foundation in Paris this September and Metzker fêted with a retrospective at the Musee d'Elysee in Lausanne, Switzerland, in November, their work is likely to rise in value. "Once the sale ends, the prices go back up," Ms. Harris said.
The Chelsea photography gallery Hasted Hunt offers "Colour Before Color," which features European color photography from before its American heyday. Magnum photographer Martin Parr curated the show, which includes work by John Hinde, Peter Mitchell, and Ed Van der Elsken. But the one to snap up is Spaniard Carlos Pérez Siquier, whose color-saturated images of beach scenes are alluring and summery. "While no one knows him here, there's already been considerable interest from a wide array of buyers," Sarah Hasted, who heads up Hasted Hunt said. She said buyers for the show so far have included writers, prominent art collectors, art consultants, interior designers, and photographers. The price range of Mr. Siquier's work is $2,800–$4,800.
Design fans should head to Max Lang, a Chelsea gallery headed by Cologne dealer Max Lang and James Goodman, a former president of the Art Dealers Association of America who also runs a gallery in the Fuller Building. The Chelsea gallery traditionally features top-tier Modern painters such as Picasso and Dubuffet. But its summer show, "Material Culture: Contemporary American Design (until September 1), highlights work by contemporary American designers in furniture, ceramics, metal, electronics, and print. "Most of the designers are somewhat under the radar to the public at large, so prices are modest," the gallery's director, Jamie Birkenhead, said. Recent Pratt graduate Jeremy Alden's "50 Dozen Chair" (2005) is made of Ticonderoga #2 pencils in an edition of 15 for $7,500. Alexander Reh's "Fully Loaded Chair" (2007), consisting of 230 empty shotgun cartridges for its seat, also an edition of 15, goes for $7,800. Those prices are approachable compared to prices for established designers such as Ron Arad and Marc Newson.
Cal Lane, an upstate designer, creates shovels and wheelbarrows out of metal perforated in lace patterns. "She is interested in contrasts between delicacy and heft, as well as domestic and agrarian themes," Mr. Birkenhead said. Ms. Lane's shovels cost $2,700 each and a wheelbarrow is $18,000. Her work was featured in the Museum of Arts & Design recent show "Radical Lace and Subversive Knitting."
The nation's third-oldest gallery, Wally Findlay Gallery on East 57th Street, offers "Young Collectors," a show opening Wednesday. The exhibit consists of visually accessible paintings, predominantly landscapes but also figurative work, with some oils in the $5,500 range. Particularly pleasant is the work of Mary Sipp-Green, who had a recent solo show at the Springfield Museum of Art in Massachusetts. Also included are works on paper by Picasso, Miró, and Chagall. "We feel this is a wonderful opportunity for a beginning collector to acquire a good piece by a 'name' artist at a fraction of the price of the artist's paintings," the gallery's director, Richard Porter, said, "which for most people will never be a possibility."