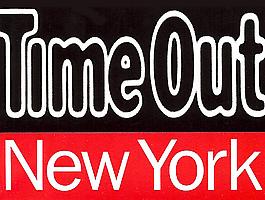 Time Out New York
COLOUR BEFORE COLOR
Jul 12, 2007
by Lauren Cornell
With its cheeky title, "Colour Before Color" aims to correct what its organizer, British photographer Martin Parr, describes as the "dysfunctional" history of color photography. In his argument, Americans were wrongly credited for elevating the technique to an art form—specifically, William Eggleston's seminal show at the Museum of Modern Art in 1976 and the way it overshadowed other artistic engagements of color. This exhibition presents images by six European photographers who worked pre-1976, and whose overlooked achievements, according to Parr, warrant critical attention. His point is well taken.
Italian Luigi Ghirri's subtle images allude to narrative or intimate detail through color; in Modena, 1972, two figures lean toward each other behind the frosted windowpanes of a pale green door, their forms rendered through the soft glow of their jackets, blue and red. Keld Helmer-Peterson (Denmark) reduces landscapes to formal abstractions, as in Untitled #21 (1940s/2007), where the top corner of a white-brick Texaco station appears to sink into the sky.
English photographer Peter Mitchell's wide-frame portraits of Leeds were originally shown in an exhibition entitled "A New Refutation of Viking 4 Space Mission." Depicting café owners, workers and butchers, amongst other types, standing on doorsteps with their surroundings in the frame, Mitchell's intent was to capture Leeds for alien viewers. Instead, like all the photographers here, he presents profound explorations of this once-emerging art form for new audiences.