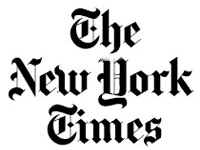 The New York Times
COLOUR BEFORE COLOR
Jul 20, 2007
by Roberta Smith
The spelling discrepancy in the show's title is meant to indicate that color photography as we now know it was not exclusively the achievement of Americans like William Eggleston and Stephen Shore, but was also nurtured by a group of European photographers who are insufficiently well known in this country. The show, organized by the British photographer Martin Parr, offers impressive evidence in a variety of distinctly personal styles.
Although everything else here dates from the 1970s, the show reaches back to the 1940s with the work of Keld Helmer-Petersen, a Danish photographer born in 1920 whose close-ups of industrial structures read as austere, semi-abstract updates on Precisionism. A similar sensibility, with softer colors and quirkier subjects, prevails in the work of the Italian photographer Luigi Ghirri (1943-1992), which can bring to mind the work of Irving Penn.
The ruddy, high-angled scenes of the British photographer Peter Mitchell (born in 1943) record the endurance of some of his country's often brick 18th- and 19th-century shops, factories and dwellings (and their inhabitants) despite neglect, fragmentation and urban renewal. Ed van der Elsken (1925-1990) of the Netherlands took photographs of grave-looking children and adolescents that presage the work of Rineke Dijkstra.
The panoramic postcard images of vacationing Britons by John Hinde (1916-98), seen in a solo show at the Janet Borden Gallery in SoHo in 2003, seem so bizarre and artificial that you might think they were made on Photoshop. Their excess echoes throughout the claustrophobic close-ups of sunbathers by the Spanish photographer Carlos Pérez Siquier (born in 1930). Bodies function here as not-so-little landscapes, and swimwear, make-up and flesh achieve a startling prominence. The show is a must-see for anyone interested in the medium.