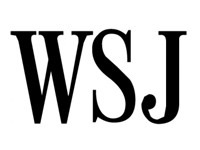 THE WALL STREET JOURNAL
BIG PORTRAITS OF BIG NAMES AT ART MIAMI
Dec 05, 2007
By Lauren Schuker
Art Miami in Wynwood drew an older, more conservative group — perhaps because of its focus on modern, rather than contemporary, art.
Art Miami's spacious booths allow galleries to display larger works: For example, Hasted Hunt exhibited a number of large-scale portraits by Martin Schoeller, a photographer whose work offer appears in the New Yorker. By 9 p.m. Tuesday night, his portraits of George Clooney and Henry Kissinger had sold for $10,000 apiece (though one of Meryl Streep was still left.)
Ken Robins, a collector from Denver, Colorado, left around 9 p.m. without buying anything at all. "We don't like to buy at fairs — there's too much pressure. We are very cautious," he said. But he did buy before the fair. Mr. Robins pre-bought a work of contemporary Chinese art by Shi Xinning which will be on display at the main fair.
One collector decided against buying someone else's photograph and instead commissioned a portrait series for himself — but vanity comes at a higher price. The going rate for personal portraits by Mr. Schoeller is $40,000, according to the gallery, "because it's a special request."