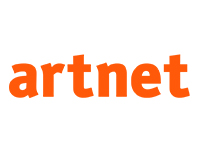 Artnet
AIPAD ATTRACTION
Jan 12, 2008
By Walter Robinson
(Partial Article)
Come April, photography blossoms in New York City like buds on the trees. For those who like a little competitive action, Christie's, Phillips de Pury and Sotheby's all hold their big photography auctions. For a more relaxed experience, it's off to the annual AIPAD Photography Show, Apr. 10-13, 2008, at the New York Armory on Park Avenue. Sponsored by the Association of International Photography Art Dealers, the show, now in its 28th edition, presents more than 75 dealers from the U.S., Canada, Europe and Japan.
Last year, the fair seemed to feature a lot of glamour photography by everyone from Norman Parkinson to Steven Klein. This time around, the show seems split between newly unearthed vintage material and new work by contemporary photographers.
Contemporary photographers with stuff at the fair include the Dutch artist Erwin Olaf, whose 4 x 4 ft. portrait of a sleekly winsome brunette, called Hope 5 (2005), displayed on the outside of the Hasted Hunt booth, was marked sold at $25,000 as soon as the fair opened. Another contemporary artist, Julie Blackmon, who is based in Springfield, Mo., was displaying her color digital prints at the booth of Catherine Edelman Gallery from Chicago.