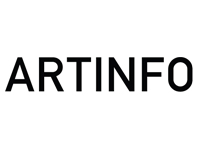 Art Info
BREAKING OUT AT THE AIPAD PHOTOGRAPHY SHOW
Apr 10, 2008
(partial article)
NEW YORK—There was "great energy" at last night's sold-out gala preview for this year's AIPAD Photography Show, according to the three ladies manning Pace/MacGill's booth today, and they'd be the ones to know. The 57th Street gallery boasts one of the best locations at the fair (it's the first booth you'll see), which they've filled with a selection of images by the late MoMA curator John Szarkowski as well as a few other vintage treasures.
On the other side of the fair, Hasted Hunt is also showing some experimental work, most significantly the abstract creations of 30-something, German-born newcomer Andreas Gefeller, who works as a kind of human scanner. For Untitled (Office Ceiling) Düsseldorf (2007) for example, he painstakingly photographed every square inch of the ceiling of a giant office facility, then synthesized the photographs into a 58-by-110-inch composite. Not quite as monumental, but more lyrical, is the 50-by-50-inch digital C-print Untitled (Leaves), Düsseldorf (2007), which uses the same process to capture a sunburst of fallen yellow ginkgo leaves on green grass. These works were priced at $19,500 and $11,000 respectively. Neither sold during the preview, though several others of the artist's work did.
The gallery did sell, very early in the preview, the last edition of a quiet Erwin Olaf portrait that graces the cover of his new book, out this fall from Aperture, for $25,000, as well as four prints, priced from $6,000 to $10,000, from Italian fashion photographer Paolo Ventura's large-scale images created from circus-like dioramas.