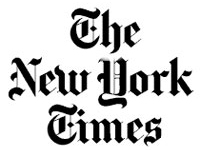 New York Times
Chun Kwang Young: Injecting color in arid landscapes
Sep 05, 2008
By Sonia Kolesnikov-Jessop
SEOUL — The Korean contemporary artist Chun Kwang Young has never been busier or more nervous. He is presenting a solo show of new works at the Robert Miller Gallery in New York (until Oct. 11), working on his tallest sculpture, more than 4.2 meters high, for a show at the Aldrich Contemporary Art Museum in Ridgefield, Connecticut, in December, and also preparing for a major retrospective to be shown at the Mori Arts Center in Tokyo early next year.
The artist is best known for his free-standing compositions and two-dimensional low-reliefs made of small triangles of Styrofoam wrapped in printed mulberry paper, each small piece tied with twisted "threads" of the paper. Most of the works from his "Aggregation" series have tended to be in monochromatic black-and-white or sepia and rust colors. But for his new pieces showing at the New
York gallery, Chun has injected striking touches of color. "When I started the Aggregation in late 1980, I wanted to express and take forward the spirit of Korean traditions using mulberry paper, which used to be indigenous to every
Korean household," he said in an interview this summer at his large studio in the countryside on the outskirts of Seoul. "Then in 2004, my work started to look more like lunar landscapes and dry desert as I wanted to express my anger and criticism toward modern society and how it is destroying environment." He continued: "Now I am interested in the unlimited possibilities for human beings, unknown worlds. Sometimes I asked myself, 'Is there an end to the universe? Is the end point the same as the start point?' This process of injecting new colors in my work has been a lot of fun. It makes me happy; it's like a process of finding hope in the unknown world."
In "Aggregation08-M002 Blue," a large (212 centimeters by 402 centimeters, or 7 feet by 13 feet) mixed media work, the artist created a pool of shaded indigo blue in the largest of the lunar-like craters. In "Aggregation 08-JU011," he used rusty reds and mustard yellows to give added texture to the collection of wrapped triangles of varying shapes and sizes, while in the 3.2-meter-tall "Aggregation08-JU012," a free-standing sculpture, the mushroom-like shape has tints of yellow, black, brown and red. The colors are not applied onto the finished surface; instead, each triangle is separately dyed "so that the color is imbedded into the depths of the painting," the artist explained.
Furthermore, for these new works, Chun has been using only natural colors extracted from fruit (green persimmon), flowers (gardenia seeds) and leaves, as well as black tea, yellow earth and chestnut shells. "Most of colors I have used are from polyganum indigo," Chun said. "We can get red and brown colors from the fruits and flowers of polyganum and its leaves are used for blue."
Chun's preference for using natural dyes and handmade mulberry paper was born from childhood memories of his uncle's pharmacy, where small medicinal herb parcels that were similarly wrapped with paper and hung in tight clusters from the ceiling in order to protect them from insects. "I love nature and I want to live my life in harmony with nature," he said. "Our ancestors lived modestly and simply, and thought all lives should be respected. "I hope my work can take this traditional Korean message forward to modern society."
Though the use of mulberry paper gives his work a traditional grounding, his combinations, or "aggregations," of geometrical shapes make his work very contemporary. At the National Museum of Contemporary Art in Seoul, one of
Chun's art pieces is shown in the same room as works by Niki de Saint Phalle, Richard Deacon and Tony Cragg. Chun's work "stems from traditional Korean culture, but transcends being purely Asian," said Richard Klein, the curator of the Aldrich Contemporary Art Museum, in an e-mail. "He has been influential to a younger generation of artists and successful in projecting traditional concerns to a broader, more international audience."
Chun's printed words, Klein added, become buried "so that the work resembles organic forms that often grow up from the ground. These crystallized boulders and monumental pods with irregular surfaces reference the natural landscape, which is deeply imbedded in Korean art history, but are created from man-made modules made from both vintage and modern materials."
Chun said the piece he's working on now for the Aldrich museum, another tall sculpture, will be a calmer version of previous pods he has made. "This piece will be about expressing the power of our ancestors' spirit, but also a reflection on a painful modern society," he said. Reflecting on his current transition toward using more color in his work, Chun said: "As an artist I don't want to stand still. I'm very happy that people want to buy my work but I don't want to stay in one place, I want to move forward, all the time changing."