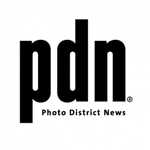 PDN
NEW SPACE, NEW PARTNER, NEW NAME FOR HASTED HUNT GALLERY
Sep 01, 2009
Changes are coming at The New York photo art gallery Hasted Hunt. The gallery is adding a new partner, changing its name, and moving four blocks up and three floors down. With the addition of partner Joseph Kraeutler, the gallery is now called Hasted Hunt Kraeutler (say: "CRATE-ler"). Hasted Hunt Kraeutler will open to the public October 1 at its new location, 537 W.24th St., a Chelsea location formerly occupied by Charles Cowles Gallery.
The first show in the new space is "Edward Burtynsky: Oil," which runs October 1 through November 28. An opening reception with the artist is set for Tuesday, October 6 from 6 to 8 p.m. Burtynsky, the award winning Canadian photographer known for his large photographs of industrial landscapes, also has a show running contemporaneously at The Corcoran Gallery of Art in Washington, D.C. Hasted Hunt Kraeutler will represent Burtynsky exclusively in the U.S.
Hasted Hunt Kraeutler was founded in 2005 by Sarah Hasted and W.M. Hunt. Their new partner, Kraeutler, was most recently the director of Klever Holdings, an art holding company. Before that he was New York Director of Photographs at Phillips de Pury & Company auction house. The new gallery has about the same amount of display space as the old Hasted Hunt gallery, Hunt says, but has cathedral ceilings and is on the ground floor.