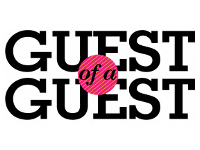 GUEST OF A GUEST
ARTIST EDWARD BURTYNSKY CELEBRATES NEW YORK OPENING OF "OIL"
Oct 07, 2009
By Kendra Seay
The HASTED HUNT KRAEUTLER celebrated the opening of award-winning artist Edward Burtynsky's new work, Edward Burtynsky: Oil, Tuesday night with New York City art patrons pouring into the gallery's new 24th Street location to view the latest collection. A series of photographs, twelve years in the making,inspired by the political, economic, and social impact of the consumption of oil… Guests including TV personality Maximiliano Palacio, the gallery's co-owner Sarah Hasted, and many more stopped in to view the collection and chat with the artist who was also on hand to sign copies of his book featuring the collection
on display.
The exhibition will run through November 28.