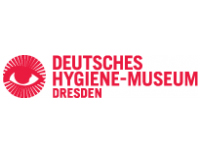 DEUTSCHES HYGIENE MUSEUM DRESDEN
WHAT IS BEAUTIFUL? PRESS RELEASE
Mar 27, 2010
WHAT IS BEAUTIFUL?
27TH MARCH 2010 TO 2ND JANUARY 2011
An exhibition by the Deutsche Hygiene Museum in collaboration with klotz | müller-toovey GbR, Berlin, and Wilfried Rogasch
Supported by: DKV Deutsche Krankenversicherung AG
Media partner: Deutschlandradio Kultur
Beauty has become an omnipresent element of our lifestyle today – whether as a beguiling promise or as an unattainable dream. Until well into the twentieth century, art experts still believed that beauty could be defined using a system of aesthetic categories. Nowadays, though, beauty has dissolved into a colourful and contradictory diversity of collective concepts and individual expectations and practices. This diagnosis stands in contrast to the widely held view that the power of the mass media dictates a binding ideal of beauty. The exhibition, indeed, comes to quite a different conclusion: most people today experience beauty in their own lives as difference and plurality.
The exhibition, titled "What is beautiful?", presents a critical survey of the contemporary discourse on beauty. Traditional cultural and societal topics are finely interwoven with scientific questions and with current expectations of beauty. Visitors gain insights into the topics that shape people's relationship to beauty today: Can traditional aesthetic concepts still claim to have any validity at all? What is the influence of fashion or the media, for example, on aesthetic preferences? What part do evolutionary determinants play in our aesthetic judgements? What images of ourselves take effect when the body becomes increasingly subject to body technologies? How and why is beauty also a deciding factor in social success? Can new branches of research, such as neurology and psychology, provide fresh answers and provide us with an objective, quasi-scientific description of beauty?
The complexity of the discourse on beauty is reflected especially clearly in the fine arts. The exhibition therefore includes numerous works by contemporary artists, augmenting it with their very own artistic statements and perspectives. Among them are Matthew Barney, Patrycja German, Dan Graham, Isabell Heimerdinger, Rebecca Horn, Herlinde Koelbl, Stephanie Kramer, Mariko Mori, Julian Opie, ORLAN, Blaise Reuterswald, Martin Schoeller, Cindy Sherman, Juergen Teller, Rosemarie Trockel, Arie Verluis and Ellie Uyttenbroek.
The exhibition explores the question "What is beautiful?" in five sections, with the following themes:
Yearning and Promise: photographs of celebrities, older people and unknowns; Marianne busts from France. Special features: a gallery of historical figures; beauty in fairy tales; Francis Galton's atlas of beauty.
Power and Producers: beauty, recognition and success; the beauty industry or 'the making of beauty'; beauty accessories such as clothes, high heels and lipstick; beauty contests and the modelling business.
Standards and Differences: individualism and type-casting; measuring the body, from Antiquity to the present; the Golden Mean and other standards for the body; cosmetic surgery; contemporary artistic statements.
Perception and Assessment: learning to see oneself; cultural histories of the mirror and of optics; the neurobiology and perceptual psychology of the beautiful; beauty in literature and music.
Diversity and Shaping: video documentaries on a variety of activities through which people experience different forms of beauty, in ten subjective examples: mathematics, dance and parkour, street art, pasta making, fashion dolls, death and cemeteries, model railways, snakes, cosplay and violin-making.
The exhibition content is structured as narratives in a series of specially designed, richly atmospheric spaces, featuring authentic objects and original documents.
Sensory enjoyment gives way to moments of reflection.
Thus both the visual impressions and the challenges offered to visitors alternate between intellectual and playful approaches.
The exhibition contrasts clichés with the facts behind them and combines the expected with the surprising to create a thought-provoking mixture.
Visitors experience how beauty comes about as a social and personal phenomenon and how it motivates people to shape their lives.
The exhibition's modern look and architecture, devised by a team of designers from the film branch, presents the subject of beauty in an attractive, accessible way to a broad public and, in particular, to young people.

FACTS ABOUT THE EXHIBITION
CURATORS:
Dr. Doris Müller-Toovey, klotz | müller-toovey | sammlungsmanagement und ausstellungen, Berlin; Sigrid Walther, Deutsches Hygiene-Museum

DESIGNERS:
Udo Kramer with Maja-Lena Pastor (set designer), Guido Neubeck (architect) and Frederik Foert (artist)

CATALOGUE:
Was ist schön? [What is beautiful?]
Edited by Sigrid Walther, Gisela Staupe and Thomas Macho
224 p., 187 colour illustrations, softcover with flaps
24.90 € (D); € 25.60 (A); SFr 42.80; ISBN 978-3-8353-0642-4
With contributions from Winfried Menninghaus, Peter Bexte, Iris Därmann, Astrid Deuber-Mankowsky, Sander Gilman, Wolfgang Klein, an essay by Elfriede Jelinek and a photo essay by photographer Herlinde Koelbl.