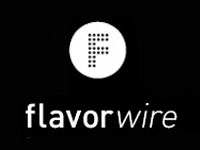 Flavorwire
PHOTO GALLERY: NY PHOTO FESTIVAL
May 13, 2010
by: Paul Laster

The New York Photo Festival returns to the DUMBO neighborhood of Brooklyn for its third edition — today through Sunday — with four main exhibitions, several satellite shows, and a series of artist talks. Object Lesson, curated by The New Yorker's Vince Aletti, presents 10 contemporary photographers, including Jeff Bark and Share Core, updating the age-old genre of still life. Use Me, Abuse Me, organized by Dutch photography curator Erik Kessels, focuses on the work of 16 artists that use images and image-making technology in adventurous ways. NYU's Fred Ritchin offers Bodies in Question, an exhibition with 14 artists — such as Robbie Cooper and Marc Garanger — that examines real and virtual bodies, both human and natural. Meanwhile, artist and musician Lou Reed's Hidden Books, Hidden Stories puts a broad selection of images by dozens of photographers to meditative music in a short film presentation.
Satellite standouts include the edgy Outsider Land, which "reflects a world on the fringe of society;" Liu Yuan's Red Land, which features photos shot from a train window in North Korea; Anthropographia's photojournalism show that addresses human rights and social injustices; and the Tierney Fellowship Show, which supports emerging artists working with photography. On Saturday night, an outdoor projection takes place on the Brooklyn Bridge Plaza and Slideluck Potshow stages a potluck slideshow, which they hope will break the Guinness Book of World Records for the largest potluck on Earth, in the Manhattan Bridge Archway.
Fun to view while strolling around the cobblestone streets and old warehouses of DUMBO, NYPH '10 offers plenty of stimulation for both the mind and the eye.