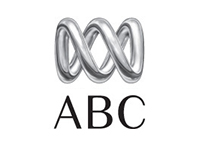 ABC CANBERRA
UP CLOSE AND PERSONAL AT THE PORTRAIT GALLERY
Nov 18, 2010
Images of politicians, musicians and actors are being shown up close in a new exhibition at the National Portrait Gallery in Canberra.
Photographer Martin Schoeller has produced the large scale portraits which include US president Barack Obama and movie star Brad Pitt alongside unknown faces.
Gallery curator Michael Desmond says the extreme close ups will shock the audience.
"They're almost mug shots. There is no context at all so everyone is in fact equal from the president of the USA to a tribesman from the amazon, of which there are a couple in fact," he said.
"The images are framed, the photographs are framed ear to ear, chin to forehead, so just the face is framed."
Schoeller, who is renowned for his signature close ups, was born in Munich and now works for a number of high profile magazines in the US.
Mr Desmond says the artist's technique of shooting his subjects up close is a way of creating equality among people.
"There's a sort of a shock of recognition but equally a familiarity that comes with seeing these enlarged faces right up close, there's sort of a false intimacy in having the face so large and it therefore feels close to you," he said.
Martin Schoeller: Close Up is on show at the National Gallery until February.