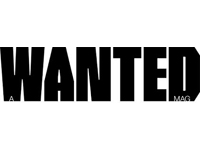 Awanted Mag : Issue N.6: SARAH HASTED
AS VISIONARY ENTREPRENEURS GO YOU DONT GET MUCH GUTSIER THAN SARAH HASTED
Feb 23, 2011
by Sara Tecchia
At a time when most businesses are forced to close or downsize, photography dealer Sarah Hasted did the unthinkable: she negotiated a handsome ground floor space at the "it" Chelsea art district location, 24th street. Her brazen attitude has certainly paid off.
Q: Lets talk about your background.
SH: Im from Santa Fe, New Mexico and hold a BFA in photography from the College of Santa Fe. My intention was to be an artist but after working at a gallery I realized I preferred the business aspect as well as collaborating with artists.
Q: What pushed you to open the gallery?
SH: I think people assume that who works in the art world does so with the goal of eventually owning a gallery. This was never my intention. It just happened that my former associate and I were asked to partner with the gallery we were working for but we couldnt figure out how to contribute to their vision, which didn't match ours, so we opened our own space.
Q: Are you an "in the closet" artist as are most art dealers?
SH: I dont take pictures nor do I have the burning desire to do so. The photographers I represent say what I would choose to say if I were an artist and they do so better than I ever could. To be a successful artist it has to consume you and what consumes me is the business side.
Q: Photography is a very specific medium Whats the main attraction: the technical component, the aesthetic or the narrative?
SH: The first time I saw an image appear in the developer it was an experience I likened to magic. At the time I was a painting major in college and photography was unchartered territory. It was a thrilling discovery. I appreciate a pretty picture and also love conceptual and narrative photography. I'm not interested in representing someone who's experimental in terms of vision but as far as the medium is concerned I think they should experiment indefinitely. There's a fine line between being experimental and being inconsistent.
Q: Do you prefer working with emerging or established photographers?
SH: I dont have a preference. In fact, the gallery represents a broad range of both. I feel its exciting to hold the hand of and guide the emerging photographer but also embrace the adventure of working with the seasoned photographer whos already been around the block and has a huge career and following. I find great pleasure in both.
Q: Can you define in a nutshell the gallerys program.
SH: I like to think that we surprise the viewers with every show. In this sense, "unexpected" and "unique" are good words. At the same time we aim to maintain a high level of quality and vision. Its complicated to coordinate these aspects and we work hard at the programming. Last year we had exhibitions of emerging photographers as well as classic vintage shows;one in particular grouped works by Richard Avedon, Gary Winogrand, Iriving Penn, Robert Frank etc. I'm always trying to find a happy medium between someone whos just getting started and somebody like Robert Frank as they are both equally important to the current and past history of photography.
Q: Do you look at artist submissions?
SH: I do not accept unsolicited artist submissions, as 90% of them don't even come close to what we show at the gallery. This proves that in most cases the submitting artists do not take the time to research what the gallery is about. Due to time constraints its impossible for me on any given day to navigate ten artists websites but we do look at referrals coming from people who know us and the gallery well. Also, I am always scouting art fairs and group shows, looking for artists who dont have NYC representation. Looking at the work of new artists is important as it allows for my vision to evolve: where I started in the business is not where I am now. I think that like the artists you have to allow yourself latitude to evolve.
Q: How have you evolved?
SH: The first two galleries I worked with showed photography by artists who were no longer living. Thus, Im very knowledgeable about the history of photography. Today Im predominantly drawn to the work of young photographers. I do prefer working with living artists: its more participatory and fun.
Q: The art world is still very much male dominated. How difficult has it been to position yourself?
SH: Its always been a challenge. The funny cliché is that if youre firm, tough or decisive youre immediately labeled a bitch. I dont take offense as I did when I was younger but I think it's an easy way to describe a strong woman. Its unfortunate because I think that if I were a man I would just be thought of as a savvy businessman.
Q:You represent many established commercial photographers in your roaster e.g. Martin Schoeller, Michael Thompson, Jeff Bark. Why does their photography qualify as "fine art"?
SH: Throughout history many famous fine art photographers have been involved in commercial shoots from Man Ray to Philip Lorca di Corcia. Thus, the fine art work either transcends the photographer's commercial/fashion work i.e. Thompson, or they create completely new imagery for the gallery i.e. Schoeller and Bark.
Q: Is there any aspect of the art world you dislike?
SH: Two things! I dont like an unfriendly gallery. We pride ourselves on being welcoming and collaborative with anybody who approaches us. And I don't understand the "waiting list" concept. I find the idea that a client has to put their name on a list to purchase an artwork egregious. As a collector I find it elitist and annoying.
Q: Whats your opinion of art fairs?
SH: I think art fairs are tough. I dont believe they allow the optimal presentation of the artist or oneself. It takes much time to conceptualize the booth layout as we aim to create a mini-curated show and not present a hodgepodge of the gallerys inventory. We generally have the artists create something specific for the fair or we have great examples of the work of each participating artist. The important thing is that all the works look great together.
Q: Do you think the art world would be a different place today without art fairs?
SH: Yes. I have a love/hate relationship with them. I think they are a great opportunity for the client to see a great deal of work in one place. The downside being that too much weight has been put on them. Many people wait to see what will be shown at the art fair so they wont buy beforehand. Also, I do not think it appropriate to increase the price of the art just because its being shown at the art fair. Theres a fair market value for the artists work with which the prices should always be kept consistent.
Q: What do you think is the biggest misconception about being an art dealer?
SH: Its always glamorous.
Q: How difficult do you think it will be for the art world to recover from the bad economy?
SH: Im optimistic, as we've never stopped selling. I attribute this to the fact that throughout the crisis I keep my prices at fair market value. When it comes to emerging photographers I cannot say I havent underpriced them a tad but I prefer to keep them at a place where theyre in line with their contemporaries and in some cases a bit more reasonable. Blue chip photography has continued to sell.
Q: Whats the most exciting aspect of your job?
SH: Ive been working in the art world for 20 years and to this day what drives me is the anticipation of finding a photographer whose work Ive never seen before and having the opportunity to promote it. Im always on that quest. This being said, theres also the excitement of the artists success. When Im able to facilitate a young photographers museum exhibition, well that's a thrilling moment!
Sarah Hasted is the co-owner of Hasted Kraeutler Gallery, founded in 2005. The gallery represents an international group of contemporary artists with work that ranges from portraiture, traditional landscape to conceptual photography. Hasted is a highly reputed curator, dealer and also an adjunct professor at the Parsons School of Design. She consults for many collectors and has placed artwork with major museums and corporate collections.