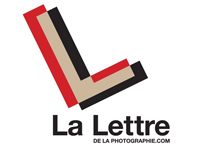 by Jonas Cuénin
The Automaton of Venice is an immersion into Fascist Italy of the 40's through a a very pleasant story, that of a clock maker of the Venice Ghetto in 1943, the darkest time of nazy occupation.
He made for himself a very special friend in the town where is was born and where he grew up, the man build from scratch an automaton to keep him company during these desolate days while waiting for deportation.
Paolo Ventura heard this story in his childhood. Today he has realized the tale of the two characters taking pic¬tures in his studio .The artist has recreated in miniature the misty environment and has put his models and very precise objects . The result is pictorial.
The images retrace the complete story staging the clock maker over looking Venice from a roof, crossing bridges over the canals, or posing in the outfit of that time.Ex¬ploiting the models to turn the clock, the yard with objects thrown about as if abandoned by jews taken away from their home, the store front is dusty and inside the work¬shop he brings in details of the man daily life.
Among tools, books and clocks is enthrone the bust of the automaton lifting his right arm as if asking for a ser¬vice. Paolo Ventura duty is to restitute the memory of the artisan. His friendship becoming everlasting. It was a matter of time.
Paolo Ventura, The Automaton of Venice
Until october 15th 2011
Hasted Kraeutler Gallery
537 West 24th Street,
New York, NY 10011
T 212 627 0006
LINKS
http://www.paoloventura.com
http://www.hastedkraeutler.com