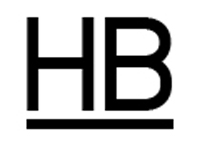 Humble Arts Foundation
Aug 18, 2011
By Kyle Tate
Andreas Gefeller is a German photographer who first received recognition with his Supervisions series (2004-2009). In this series, Gefeller takes several photographs of one perspective from high vantage points—sometimes up to six or seven meters above the ground with his camera aimed directly downward. He then digitally assembles the photographs into a single image, creating a surreal and almost in human view of the ground below. Gefeller eliminates perspective through this method of assemblage, and as a result, the photographs appear incredibly flat, sharing visual commonalities with architectural blueprints rather than with aerial photography.
The sites that Gefeller photographs in Supervisions— namely, artists' studios and parking lots— gesture towards human interaction with different environments without every directly showing individual human characters.
Gefeller approaches this series unlike some of his German contemporaries, such as Andreas Gursky, whose work depicts similar subjects on a similarly grand scale. Whereas Gursky seamlessly reconstructs scenes using technology, Gefeller often purposefully makes the digital post-production evident to the viewer through formal characteristics of his work.
The Japan Series, Gefeller's latest body of work, debuted at Hasted Kraeutler in New York this past April as a part of the European Eyes on Japan/Japan Photography Today project, which depicts the complex constructed power lines around major cities in Japan. Photographed against black or white skies, these nearly monochromatic pictures eliminate the context of their environment and enhance the minimalist aesthetic value of these man-made constructions.