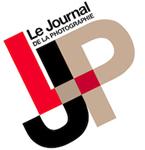 Le Journal De La Photographie
Berlin
Mar 14, 2013
By Sophie Hedtmann
Last week we covered the Erwin Olaf exhibition in London. Now the same series, Berlin, is on view at the Hasted Kraeutler gallery in New York.
The photographs of Erwin Olaf are intriguing for their preciousness, their sense of detail and their strangeness. Olaf has long worked in his studio with a whole team of designers, but for his new series, Berlin, he used the city as a backdrop, taking inspiration from the cinema; Berlin feels like a tribute to Visconti's The Damned.
Berlin' was partly funded by the proceeds of his 2011 Johannes Vermeer Prize, which he received for his practice , including not only staged art photography but also video art, short documentaries, commercial photography and children's films.
A selection of photographs from the series have been produced as carbon prints. Carbon printing, a traditional 19th century printing method with strong ties to Dutch art history, is an extremely arduous process. Olaf sought out one of the only Carbon printers still working in the Netherlands, Kees Brandenburg and together they combined contemporary technique, with 19th century methods to deliver an unrivaled 21st century version of theCarbon print.