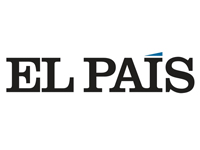 by Amilia Castilla
They were riding on a road near Evora (Portugal). Pierre Gonnord (Cholet, 1963) hit the brakes of his car and presented himself to the group. As a portrait pho¬tographer, Gonnord takes time touring the Alentejo in search of majestic faces amongst the nomadic families struggling to keep their idiosyncrasies.
Rogiero is no more than four years old, yet he looks like an adult. In this image, comparable to the cutting portraits by Valesquez and Ribera, we see a strong and proud boy. There is something noble in his grim. He has been used to sleeping out in the open and taking care of his four younger brothers while their parents work as laborers in the fields.
His mother, who acts more like an older sister, could not choose her destiny. She married at the age of fourteen and quickly began having children. She is still in her twenties but already a mother of seven. From this young lady deprived of her youth we can distinguish clothes, peasant hands, and arms holing her little one against her chest in a protective gesture.
A life full of old traditions is what you see in the picture, not poverty. It seems as though the photographer listened to these people, disregarding exsisting taboos. Also by coexisting near his subjects, Gonnard was able to capture studio poses.
This portrait of Rogiero was taken on an early morning last May under the shade of a forest. The photographer has de¬leted all vegetation with a black curtain to better concentrate on the embracing arms. It was a relaxed session.
Gonnard continues to scrutinize souls in the Alentejo.