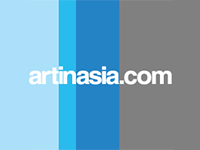 Art in Asia
Nathan Harger Solo Show
Sep 13, 2013
Nathan Harger, young photographer who sublimates urban infrastructure using for commercial purpose and profit creation only in art, will open the first solo exhibition in Korea.
Rapidly changing urban scenery according to industrialization has been a beloved subject matter by photographers. Most of them focus on state of industrialization and a consumer society based on historical meaning or social critical view. Harger, however, approaches to harmony of space and a beauty of form itself created by physical balance, and takes industrial buildings and infrastructure maintaining a megapolis, New York, in unique artistic perspective.
The most significant characteristic of his work, unique composition using 'strong contradiction in black and white', treat a complicated background surrounding a main subject in white as resolutely overleaping grey shadow of a black-and-white photograph, and on the contrary, he emphasized formative feature in dark black. Such photo works remove original functional role and cold texture urban infrastructure has and give a strong energy of one stroke of a brush on Oriental painting as well as new and fresh visual attractiveness.