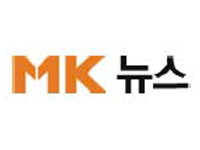 MK News
A City Intersection Can Be Beautiful
Sep 13, 2013
Posted Sept. 9, 2013 // By Lee Hyang Hui
Photographer Nathan Harger's first solo exhibit at Gallery K.O.N.G. is captured in black and white, and his work shows a fresh take at photography... "Just as life is a little different, so is the representation".
Life in the city is repetitious. Even if you lift your head and look up at the buildings, it's still the same. Similar looking buildings line up and stretch down the road, and similar looking vehicles jam the streets, unable to move, yet raising the energy of the city. New York City represents a very modern, state-of-the-art lifestyle. There is one photographer that sees the city in a different way. Born in Cleveland, Ohio, 36-year-old artist Nathan Harger moved to the city seven years ago.
I do not understand why he chooses to depict water tanks, industrial facilities, and factories. So I experimented. I wondered what can result from the use of black and white for a total contrast, and the focus on form over details.
The works on display in his show look like drawings. I wondered if the works were truly photographs. The 2007 work titled, "Overpass (Queens)" is very clear about what message the artist wanted to convey through these images.
With his black and white film analog camera, he takes photographs in a very short period of time at a specific location, often times standing in the same place for under a minute. It is through this very fast paced method of photography that he produced 25 images that he pieced together as one. If you look closely at the image, there are cars turning, going straight, and switching lanes. The cars all appear to be the same, but they are actually different.
I met the artist at the exhibit, and he said, "Our lives seem the same but we're all different, aren't we? Images of the city are the same way. If you look closely, everything has a unique personality." City buildings have intricate details, and there is a focus on the forms, and they give off a fresh and lyrical feel. Harger almost always works in black and white, but there is one piece featured in the show that is in color.
The photograph shows the New York sky. "New York City is surrounded by three major airports, so if you look up at the sky you can see airplanes flying above you."
This piece differs from the street intersection piece because he took various photographs from various locations in the city. This is why the color of the sky slightly varies. It is very interesting that he is able to find such ethereal shades of blue.
Harger majored in design in Cleveland, then in 2008 received a Master's degree in design. He became active as a photographer at that time, and is expanding his strides. His work is becoming an example of a global artistic trend.
"There is an increasing interest in Asia in New York. I told my friends I'm showing my work in Korea and they were really jealous."