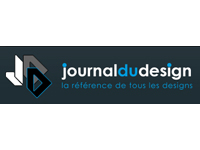 Journal du Design
Zoom and Macro of Rómulo Celdrán
Feb 12, 2014
Rómulo Celdrán, Spanish visual artist, introduces his upcoming solo exhibition at Hasted Kraeutler Gallery in New York. For the first exhibition in the United States, Rómulo exhibits a selection of his most recent works, including drawings and sculptures from the series Macro Zoom.

As the Zoom, a set of drawings take shape, they aim to explore the vast world of objects that interest the artist for various reasons, whether aesthetic (or anti-aesthetic) plastic, functional or even emotional. Zoom aims to develop two-dimensional concepts, where Macro series explores the sculpture. Macro Zoom consider the human being as an elliptical object.

Macro Zoom and act as camera lenses, graduating scale measures with which we perceive, what we see and breaking the relationship between the actual size of a object and the size that we perceive. Macro Zoom give the object new dimensions, strengthening their presence and invite us to explore, discover hidden areas.