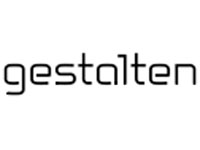 Gestalten
Rómulo Celdrán : Solo Exhibition in New York
Mar 01, 2014
Running from now through April 12, Spanish artist Rómulo Celdrán's new solo exhibition is on view at the New York's Hasted Kraeutler Gallery.
Bringing to the New York public a collection of his most recent drawings and sculptures from the Zoom and Macro series, this exhibition demonstrates Celdrán's perception of every day life objects on an exaggerated, larger than life scale.
Working with common and mundane subjects, Celdrán observed famous artist Claes Oldenburg who was the pioneer for making blown up sculptures of objects as projects for imaginary outdoor monuments, eventually conceptualized. Yet, Celdrán's works differ from those of Oldenburg or contemporaries such as Tom Friedman. Offering a new take on Pop Art, he integrates a subtle human touch into his drawings and sculptures—the bottle cap has been pried off and the ice cube tray was filled and spilled.
Each work is an obsessive process, assembled with new and often unexpected materials and techniques to best realize each stunning art piece. More surprisingly, all of these impeccable works are handmade.
Rómulo Celdrán's works are included in Gestalten's publication High Touch: Tactile Design and Visual Explorations, a book that covers a powerful collection of today's cutting-edge tactile design.