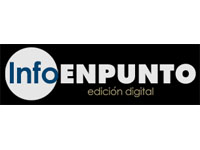 Info Enpunto
Rómulo Celdrán
Mar 03, 2014
With his recent works, paintings and sculptures, the young Spanish artist Rómulo Celdrán presents his first individual exhibition in United States, in the Hasted Kraeutler Gallery. It has works from the series 'Zoom' and 'Macro' which rediscover everyday objects that surround us, through a fascinating, amplified view. It also showcases the extensive world of objects that introduce aesthetic, unsightly, cosmetic, functional, and even emotional issues. The 'Zoom' series aims to develop in two dimensions the concepts that the 'Macro' series explores in the field of sculpture.
These works examine the human being as an elliptical subject. Ignored, not through denial, but because his existence is assumed. And the works talk about empty objects and scenarios in the explicit human existence, and at the same time talk about places full of implied existence. 'Zoom' and 'Macro' act as the lens of a camera, expanding our sights and breaking the relationship between the actual size of an object and the size that we perceive, depending on how far we are from it. They act as a sort of magnifying glass that brings us closer to the object, even when we keep an appropriate distance to be able to view it.
The concepts of works in the exhibition give new dimensions to the object, strengthening its presence and inviting us to explore it, discovering hidden spaces and unnoticed corners. Celdrán puts us before an augmented scale of the world, as if a shrunken man walked through a reality whose objects have an inappropriate size, becoming powerless outside the human scale. A world at scale, drawings and sculptures from the series 'Zoom' and 'Macro', Rómulo Celdrán, in the Hasted Kraeutler Gallery, in New York, until April 12, 2014.