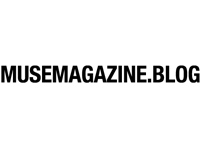 Muse Magazine
Jeff Bark: Goldenboy
Apr 28, 2014
By Rebekah Mikale
One can almost feel the warmth that radiates off of every image in Jeff Bark's 'Goldenboy' exhibition at the Hasted Kraeutler Gallery in NYC. A thick, yellow glow appears to smother each photograph – a still life, nude portrait or domestic interior – emitting a touch of smoldering heat and sensuality.

Inspired by Bark's own autobiography, his golden images could pass as being the ones he first created in his Southern California backyard in the 1980s, when in fact, they were meticulously constructed in Bark's New York garage.

To fully transform the Hasted Kraeutler studio into a sunny set, the exhibition features an installation equipped with live parakeets, warm light and a scent that evokes the salt-kissed air of the sea.

Bark, known for his dreamy, atmospheric images, tends to explore the human experience on a close and intimate scale. Goldenboy tells a symbolic story about a young man's seemingly idyllic daily life, juxtaposed with slightly disturbing details hidden within the intense visuals.

On view now through June 14th.