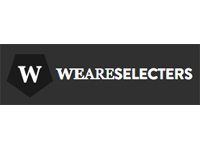 We Are Selecters
goldenboy by Jeff Bark
May 06, 2014
By Ramone
Jeff Bark's newest body of work 'Goldenboy' evokes the close heat of Southern California, set among colors and textures that are reminiscent of the 1980s.
The series was inspired by Bark's own autobiography, when back in the 80s he made his first photographs and Goldenboy's protagonist is the same age as Bark during those years.
Although the similarities end here, … as Goldenboy takes viewers through a compelling thought confounding journey, refusing at every turn to provide answers as to what is taking place in this young man's life and who he will become…. The Hasted Kraeutler Art Gallery exhibits this tale until June 14th...