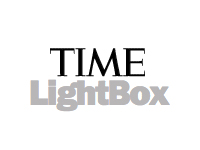 Time LightBox
How the Past Shapes Modern Photography
Oct 04, 2014
by Deborah Willis
TIME LightBox's curators series invites top photography curators from around the world to present and discuss photography of their choosing in an effort to learn more about their curatorial preferences and the path from individual images to full-fledged exhibitions. This month, TIME invited Deborah Willis, Chair of the Department of Photography & Imaging at New York University's Tisch School of the Arts to discuss how the past both shapes and influences modern photography.
Memory, it could be said, is central to the practice of making images. And images that create tension between conceptualizing and producing work about the past are especially exciting for me. As a curator, one of the most powerful experiences I have had has been finding photographers who embrace the idea of memory in their explorations of the complexities of everyday life. Indeed, to me, many of the best contemporary photographers use art history and social history to explore the political, social, and historical framed by moral responsibility.
I'd like to look how today's photographers take their inspiration from varied sources and rework themes by using collective memory, new media, and old technologies that appear unrelated but are filtered through the modern sensibility of these photographers' lens.
Ed Drew's tintype series Afghanistan, Combat Zone Tintype was made between April and June 2013 in the Helmand River Province, Afghanistan, between combat missions during his deployment with his helicopter Combat Rescue Unit. Drew pays homage to both American Civil War photographers and soldiers who posed proudly in studios and on battlegrounds wearing their uniforms and carrying their gear and weapons. This historical, technological return and the memory of manhood and patriotism during war are powerful.
Margaret Stratton's A Spy in the House that Castro Built presents an unraveling puzzle of conflicting identities in today's Cuba including all-inclusive luxury resorts and the romantic ruins of the city of Havana. From pin ups in a tobacco warehouse storage room to a colorfully painted house at night with a dog standing guard on a pointed roof, these images reflect upon Cuba's complex economic reality through the idealization of labor and leisure life.
Contemporary mural sized portraits pasted on buildings are the powerful presence of Sheila Pree Bright's public billboard portrait project 1960 Who. The series depicts former civil rights activists of the Atlanta Student Movement and Freedom Riders. The billboards reconnect the places transformed by these faces of the movement within the communities they changed.
Inspired by Dutch artist Johannes Vermeer's celebrated 1665 painting Girl with the Pearl Earring, Ethiopian photographer Awol Erizku pays homage to the classic beauty by repositioning a contemporary black model as Girl with the Bamboo Earring (2011). Erizku's stunning Portrait of a Muslim Boy (2014), set off against an alluring, red painted brick wall, resonates primarily because of the intensity of his subject's self conscious yet self assured gaze.
Delphine Fawundu's Deconstructing SHE examines the destructive impact of media on ideas of beauty and self. Fawundu's self portraits depict transformed identities such as blue eyes and silky hair on the black female body.
Beauty as defined within a close community is the focus of Alison Malone and Gerard Gaskin's projects. Malone grew up in a family with strong Masonic roots. In The Daughters of Job, she documents the rituals and dress in a secret society of girls, the daughters and granddaughters of Freemasons, ranging in age from 10 to 20 years old. "The images are concerned with the psychology of identity formation through traditional ritual and role-playing within a patriarchal organization," Malone writes. "They observe the girls in the society and the spaces where these rites occur."
Gerard Gaskin's work looks at the notion of transformation as he turns his lens on what it means to be desired—and at the same time what it feels like to be alienated. His work, an ongoing investigation of gender/race/class and stereotyping in the ballroom or "house" culture of LGBTQ drag balls, is grounded in fashion and beauty. Gaskin's "close-up" of the life provides a fascinating chronology of the 'ball life' from make up to dress up. These documentary-style images are filled with hope, voyeurism, and struggle as they explore ideas of longing, beauty and desire.
In the late eighteenth century, silhouette portraits were a popular method of portraiture. Susan kae Grant's reminiscent Shadow Portraits, which trace back stylistically to Grant's fascination with shadows in her ongoing body of work Night Journey, enable the viewer to experience the romanticism found in these early works while addressing dreams, memory, and the unconscious.
This brief introduction to new portraits recently produced presents photography as an art form and as a vehicle of popular culture. By arranging these photographers in two thematic groupings, I hope to highlight the significance of the photographic image as performative.
Deborah Willis, Ph.D. is the Chair of the Department of Photography & Imaging at New York University's Tisch School of the Arts
Myles Little is an associate photo editor at TIME.