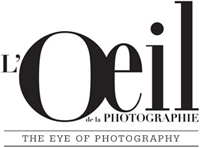 L'Oeil de la Photographie
Fotóhónap 2014: Contemporary Dutch photography and Erwin Olaf
Nov 27, 2014
By Orsolya Elek
For the European Month of Photography and the DACS Festivals organized by the Dutch embassy in Hungary, the city of Debrecen will host the largest Erwin Olaf exhibition ever in Eastern Europe. The Modem Center for Modern and Contemporary Art will exhibit a large selection of recent photographs, videos and installations by the artist, including the series Berlin (last seen at the Galerie Rabouan Moussion in Paris). The exhibition, organized by the Museum of Photography in The Hague, will run through February 2015.

Olaf, born in 1959 in Hilversum, began his career under the patronage of Robert Mapplethorpe, Helmut Newton and Joel-Peter Witkin. He started out by combining the style of photojournalism with studio photography before going on to develop his own unique approach. Today he is known more for his staging than for his photographs. He constructs his images down to the last detail: lights, decor, accessories. His photographs become like paintings charged with a highly personal and subtle symbolism.

Olaf addresses subjects that remain taboo in Western society. His photographs are filled with a cruel attention to those who lead lonely, melancholy lives. This refined and provocative style gives birth to raw works of art where the subjects are usually children. The image of childhood innocence contrasts with themes of death and mourning, repression, and the inability to act.