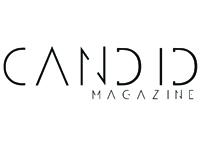 Candid
Waiting: Selections From Erwin Olaf: Volume I & II, Hasted Kraeutler Gallery, New York – Last Chance To See
Feb 27, 2015
by Limor Gottlieb
A collection of Erwin Olaf's photographs is featured at Hasted Kraeutler Gallery in New York, tomorrow being the last day you can view this abbreviated retrospective. The exhibition showcases some of Olaf's most profound portraits and images depicting stasis-like moments of waiting that each invite the viewer into individual narratives of indeterminate expectance.
The exhibition also marks the worldwide unveiling of the artist's new series; Waiting, which unites Olaf's most recent photographs and a related video installation in a room specifically conceived for it, accompanied by a piano score composed by Sebastion Roestenburg.
Inspired by film noir, the piece depicts a young woman with a black bob as she sits at a round table in a restaurant, waiting for someone. Shot from two different angles the 50 minute film split into two screens: master vs. close up, is an abstract concept of waiting and expectation, capturing the emotional progress of a young woman waiting for a date that never shows.
At the beginning, the woman appears elegant and pulled together, but as the moments pass with no sign of her date her patience fades. As we witness the woman's expression turn from hope to dismay, the artist arouses a vicarious feeling of frustration in the viewer. We've all been there – sitting somewhere, waiting for someone, looking at the door, checking the watch or our phones expectantly as the minutes go by.
However the success of this piece is dependant on whether we are willing to spare 50 minutes of our time. Those who allow themselves to immerse in the sleek and stylised piece, will experience the narrative arc and roller-coaster ride of emotions and leave with a sense of silent sadness. To the MTV and youtube/ADD generations, nothing much happens in this video other than a woman waiting, and waiting with no gratifying pay off.
The rest of the exhibition features a sample of the artist's earlier work. While many of these images are already known, (like of Troy in despair at the window, or of the models in hotel rooms) they all tie in with the concept of Waiting and the portrayal of complex emotions, surrounding indefinite states of uneasy expectation.
Altogether this is an intriguing exhibition centred around a video piece for the patient ones… who don't mind waiting.
Waiting continues at Hasted Kraeutler Art Gallery, New York ending February 28th. For more information go to http://www.hastedkraeutler.com/exhibitions/2015-01-08_erwin-olaf