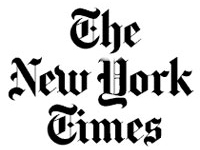 The New York Times
Paolo Ventura Designs a 'Carousel'
Apr 27, 2015
By Erik Piepenburg
The Italian artist Paolo Ventura was so unfamiliar with Rodgers and Hammerstein before he was asked to design a set for "Carousel" that he sometimes referred to them as Hammerstein and Rodgers.
"They are not popular in Italy," Mr. Ventura said from Milan in a recent Skype call.
Once Mr. Ventura listened to the score and read the script, he discovered something that fans of Rodgers and Hammerstein take as gospel.
"It was beautiful music, something I wasn't expecting," he said.
Not knowing much about one of American musical theater's touchstone works turned out to be an asset for Mr. Ventura, who is making his theatrical debut in the Lyric Opera of Chicago's production of "Carousel," a dark musical about a romance between a carnival barker and a young mill worker in a small New England town. (The Lyric Opera production is set during the Depression, not the late 1800s, as the original was.)
Coming to the material cold, he decided on a painterly approach. He built miniature models of the set he envisioned and photographed them. Then he made paintings of the photos and enlarged the images to fit the company's massive stage. These backdrops feature two-dimensional flags, water and sky. Against them are large sculptural renditions of a hotel, stars and woods.
"I wanted them to look like paintings, not action," he said.
The result is an artful depth that allows the emotions of the songs — "If I Loved You," "You'll Never Walk Alone" and others — to resonate.
Mr. Ventura spoke about his work in the interview. Following are excerpts from the conversation.
Q. For some theater designers, a rendering leads to something much more extravagant onstage. But for "Carousel" the backdrops look almost exactly like the paintings.
A. I wanted to keep a sense of painting in the set. I painted the backdrops so people who act in front, act in paintings. I tried to make everything flat so when people stand in front they are going to be part of the paintings. The flags are always static, like you're frozen in the moment.
Q. In what ways did the score inspire your design?
A. When I listened to the music, I thought of the Italian artists Giorgio de Chirico and Carlo Carrà, from around World War I, and their vision of metaphysics. Then I thought about this place on the beach near Ancona, which was a very poor area until the '60s when there was an economic boom. When I was little, there was a cabana in the middle of the beach with a flag on top. In Italy we change bathing suits every time we get wet. All the kids changed their bathing suits five times every morning. The cabanas were painted blue and white with this red flag on top. For "Carousel," I tried to mediate between New England and the coast of Italy.
Q. You didn't know the show before you started designing the set. Where did you start?
A. My wife read the script and then she told me about it. She's American, and she knows it well. I said, give me some words for the first scene. She said they were in a little town on the coast and a carousel arrives just once a year and everybody goes to see it. Once I made the first scene then everything went along with that.
Q. I notice there are tiny numbers on many of the paintings. What is their significance?
A. I tried to number everything. I wanted to give numbers to the stars to remember each one. Then I started to add numbers to other things in order to not forget. If you get a number it makes it more special. It has been used for bad things, like prisoners. But I like when numbers indicate something special, like, they are not just stars, but the No. 3 star. I got a stamp and stamped everything.
Q. In your renderings you don't use a lot of different colors, but rather shades of the same few colors.
A. I tried to put something red in each scene. It's beautiful when surrounded by gray and a little bit of yellow. Red is nice when it's small. Just one flag gives it a richness. Also I'm colorblind. I confuse green with other colors. Maybe I see something diferent. That's why I try to use as less color as I can. I try to stay with colors that I can see the difference, like brown and grey and red.
Q. When people look at your work as a visual artist, they may look at it for a very short time before moving on. But in "Carousel" they'll be looking at your work for almost three hours. Did that influence how you designed for the stage?
A. I never thought about that. I worked on making the set my art, not something that people would see for three hours. I like it and that was enough. I'm used to looking at my work for a long time. I spend a lot of time looking at the work in order to find something not right. I never thought about the dimension. On stage I wasn't expecting something so big. I think it's beautifully made, not my part, but how people sing, the actors, lights, the costumes and the direction.
Q. Now that you've discovered "Carousel" are you interested in learning more about Rodgers and Hammerstein?
A. Yes. I went to see "The King and I" at Lincoln Center. I loved it. I want to see all their musicals now.
"Carousel" continues through May 3 at Lyric Opera of Chicago. More information is at lyricopera.org.